Weaknesses of Former Products and Technologies
Weakness of Epoxy Waterproof / Anti-corrosion
1. Contains Bisphenol A ingredient, an endocrine disruptor
2. Poor durability due to low bonding strength (3-5 years; easily detached by high-pressure cleaning during maintenance.
3. Requires dry construction method (cannot be done using wet method)
4. Unable to identify defective parts
Weakness of PE Sheet Lining
1. Can be uneven after construction due to high ductility of PE, and frequently breaks away from the structure due to contraction and expansion (coefficient of thermal expansion: 200) caused by water temperature and current in the reservoir (defects from material and external environmental factors)
2. Extremely difficult to identify the leak point (defects caused by contractual quality) due to defective welding, while there are many welding processes.
3. As it is a single panel, a water leak occurs immediately when the panel is damaged. (Defects caused by maintenance quality)
4. Negative influences on the structure in case of leaks due to no countermeasures for anti-corrosion of the structure (defects caused by maintenance quality).
Comparison before and after construction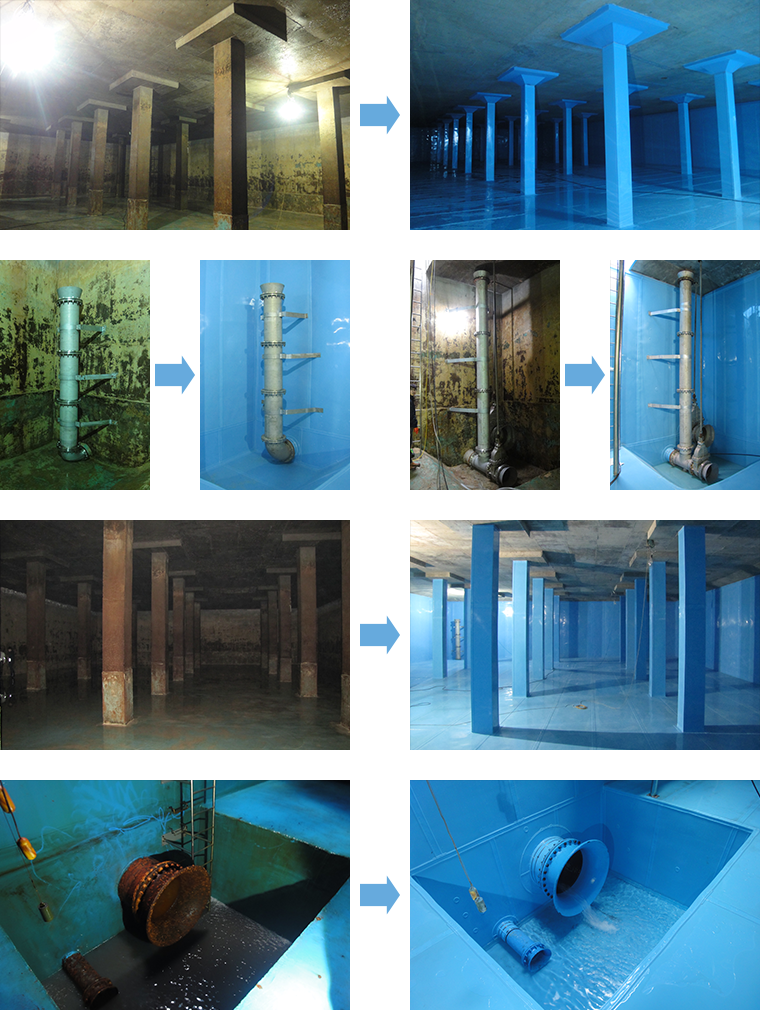 Improvements