Andong Water Industry Co., Ltd. Exported 3 million dollars of waterpro…
Content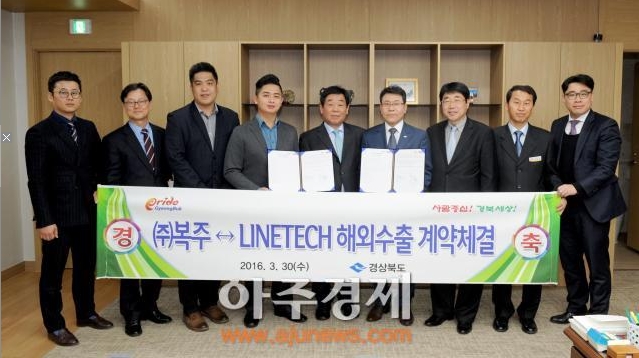 (Andong = Yonhap News) Reporter Dae-seong Son = Water-related company Bokjoo Co., Ltd., located in Andong, Gyeongsangbuk-do, exports waterproofing equipment worth 3 million dollars to Malaysia.

Gyeongbuk Province announced on the 30th that Bokju had signed a two-year SPE panel (waterproof equipment) export contract worth $3 million with Malaysia's Linetech.

"Bokju participated in the World Water Forum Water Industry Exhibition held in April of last year to promote its products," said Jeongguk-sik, head of the Do Water Industry Division.

SPE panel is a product made by melting polyethylene on stainless steel at high temperature and pressing it.

It is durable and waterproof, so it can be used for water treatment structures.

Linetech is a specialized water treatment structure company and plans to use or sell Bokju products for construction in Malaysia.

After the provincial government held the World Water Forum in April last year, water-related companies have continued to advance into foreign countries, such as provincial bottled water companies succeeding in exporting to Cambodia.

Woo Byung-yun, head of the provincial government affairs office, said, "With the relocation of the provincial government, excellent products produced by Andong small and medium-sized enterprises have resulted in export contracts, which is significant.

sds123@yna.co.kr
<Copyright holder (c) Yonhap News, unauthorized reproduction-redistribution prohibited> 2016/03/30 11:38 Sent