Awarded certificate by the Director of Public Procurement Service
Content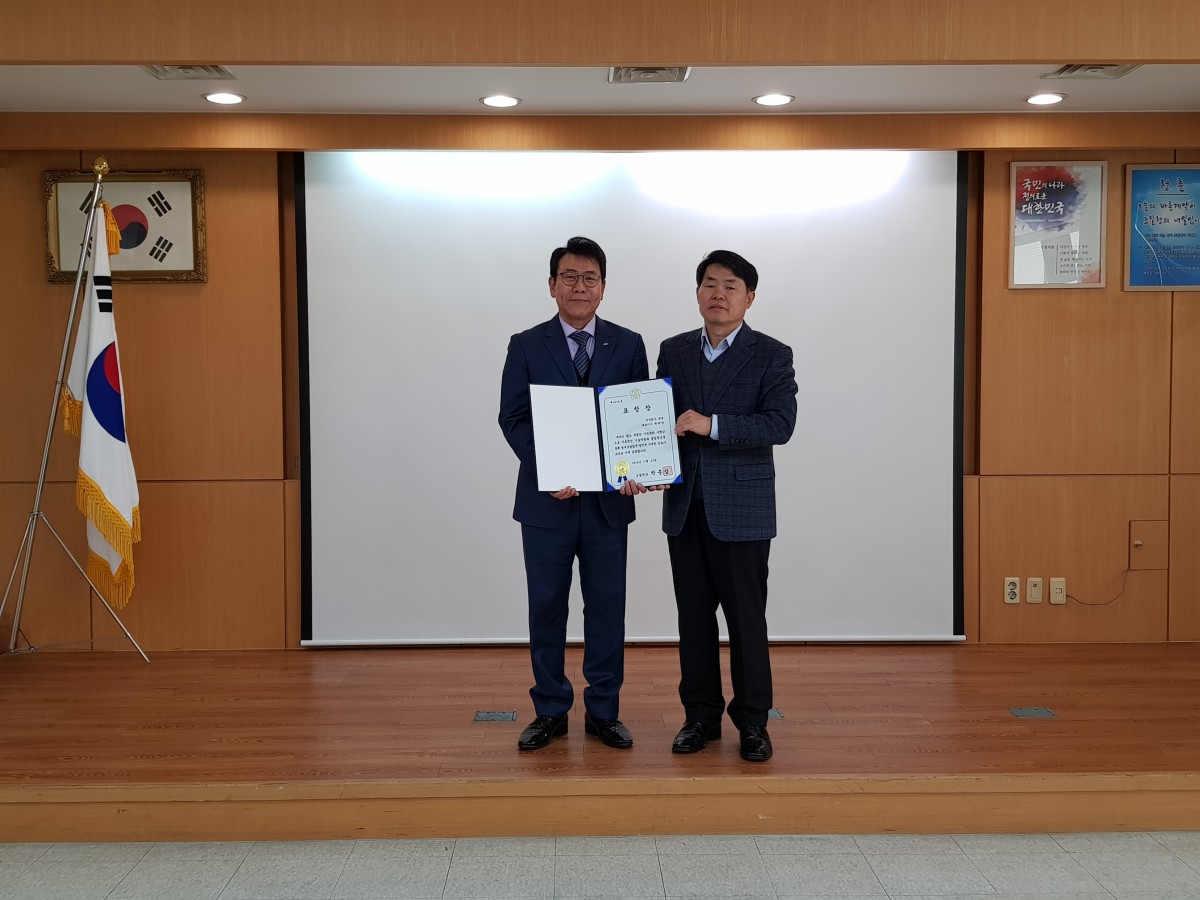 Awarded certificate by the Director of Public Procurement Service
Director of Public Procurement Service visited Andong factory in Bokju.
Daegu Regional Public Procurement Service is the 4th procurement excellent product this year, including Korea Semiconductor Lighting Co., Ltd. (LED Floodlight), Pomering Co., Ltd. (LED Lighting Fixture), Daeyoung Chaevi Co., Ltd. (Electric Vehicle Charger), and Formers Co., Ltd. (storage furniture, lectures). On the 25th, seven small and medium-sized enterprises in Daegu and Gyeongbuk area, including Yong Table), Daon (membrane structure), K&B Junwoo (artificial turf), and Bokju (cylindrical water tank), announced on the 25th that they had been designated.

Excellent procurement products are a system that supports the public market for technologically developed products of small and medium-sized venture companies with excellent technical performance. Companies designated as excellent procurement products can supply designated products to public institutions through private contracts, etc. in accordance with relevant laws and regulations. In addition, various programs to support entry into domestic and overseas procurement markets provided by the Public Procurement Service are available.

Commissioner Kim Myung-gyu said, "The designation of excellent procurement products provides companies with opportunities to expand public sales channels, which in turn leads to revitalization of the local economy and job creation. We will do our best to designate the goods."
Daegu/Shin Ji-seon, staff reporter sjs2272@naver.com

<Copyright © Daekyung Ilbo, unauthorized reproduction and redistribution prohibited>